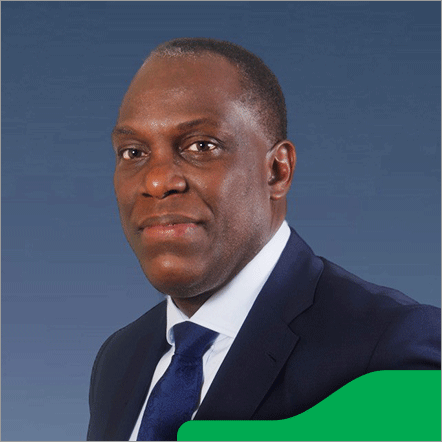 Mr. Akindele has over 20 years experience in Crude Oil and Petroleum products trading and operations in Nigeria. He is currently the Chairman on the board of Amazon Energy Group. He is also Chairman, I.T. Connect Limited.
Mr. Akindele was trained at Oxford University, St. Catherine's College, College of Petroleum Studies in Creative International Trading in Crude Oil and Petroleum Products (Physicals and Futures). He also has a BSc Chemistry from University of Lagos, 1988.
He offers advisory and consultancy services to Regional and International Exploration and Production (E&P) companies interested in developing oil and gas blocks in Nigeria and Africa. He also develops the downstream petroleum product market for offshore oil refiners and oil trading companies in the supply and purchase of PMS, AGO, DPK, Bitumen and LPG.
In addition, he acts as Nigerian Content consultant to International and Nigerian Oil and Gas producing companies interested in setting up LPG and LNG extraction plants for export and local market production.
Between 1989 and 1993, Mr. Akindele was Operations Manager for:
Petroleum Corporation for Jamaica (PCJ);
F&B (UK) Petroleum Consultants;
Vitol S.A;
Japan Energy;
Oil; and
Glencore Energy UK.
Between the years of 1993 and 1998, he was the Executive Country Representative of Japan Energy/Glencore UK and H. Oil S.A Madrid. In the period between 2003 and 2008, Mr. Akindele was a Member, Nigerian Extractive Industries Transparency Initiative, (N.E.I.T.I), representing the downstream oil and gas sector.